First Impressions on my Kiko sale Haul
Kiko has an amazing sale on, so I jumped onto their website and order a selection of products. This is a brand that has been on my radar for awhile now, and I'm so glad I have finally placed an order to try out this highly recommended brand.
When my products arrived I was absolutely smitten, everything was beautifully packaged with such a high attention to detail. My blush was wrapped in tissue paper with a delicate rose-gold sticker, my bronzer came in a stunning pink and gold foiled box. The presentation really excited me to dive into these products.
I truly felt like I had ordered from a high-end brand, the plastic packaging is thick and sturdy, everything came in its own box and the limited edition products have such bespoke themes and packaging, every detail wowed me.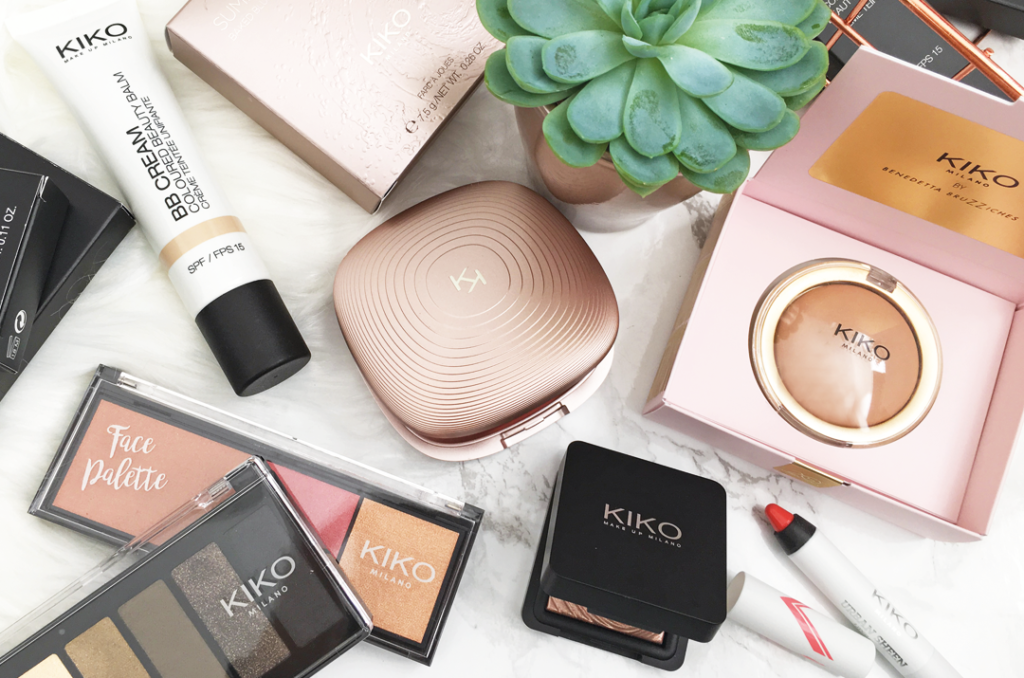 The products I purchased are:
Eyeshadow Palette in 03 – Welcome to the Jungle
Mini Divas Baked Bronzer in 01 – Portable Honey (LE)
Summer 2.0 Baked Blush in 02 – Coral Bay (LE)
Water Eyeshadow in 200 – Champagne
BB Cream in 04 – Medium
Face Palette 01 – Elegant Charme
Urban Sheen Lipgloss in 01 – Soft Hydrangea (LE)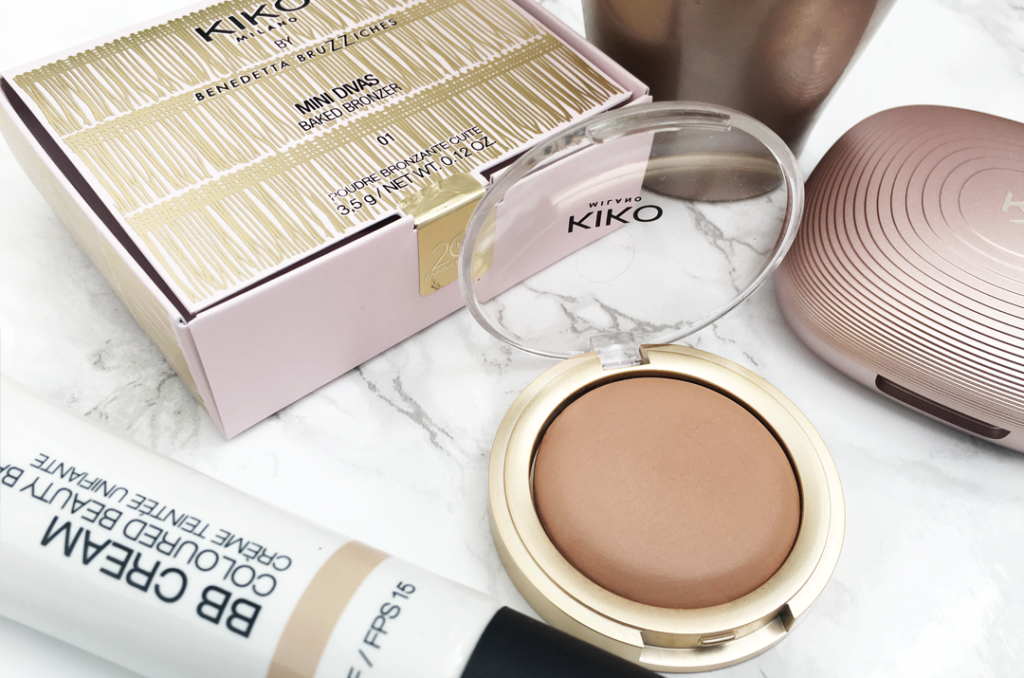 Eyeshadow Palette – This palette impressed me so much more than I thought it would, instead of going for my go-to warm neutrals, I decided it would be a good opportunity to try a palette in a different colour scheme and I'm so glad I did. This palette contains six beautiful olive, gold and moss green shades. The pigmentation is intense and they blend beautifully on the lid. I noticed a very small amount of fall out with the darker shades but nothing more then to be expected. I do feel like this palette is lacking a strong transitional shade so I've been using it in conjunction with lazarus from the KatvonD Shade and Light eye palette to really complete my eye looks. This palette is such a winner in my book and something I've been using non-stop since purchasing.
Mini Divas Baked Bronzer – I'm a bit of a bronzer fiend and go heavy handed on the bronzer to make me look more alive and healthy. This is a truly beautiful bronzer and blends and buffs on to the skin to give me that needed glow. It's a light neutral shade that doesn't pull to warm, the baked formula means that has that slight glow but is in no way shimmery or glittery. I love that this is on the smaller side as it doesn't take up much room in my storage. I'm a bit gutted this is a limited edition item as its really a fantastic bronzer for light to medium skin tones, it does remind me a little of Benefit's Hoola in terms of payoff but I find this to be more of a honey shade in tone.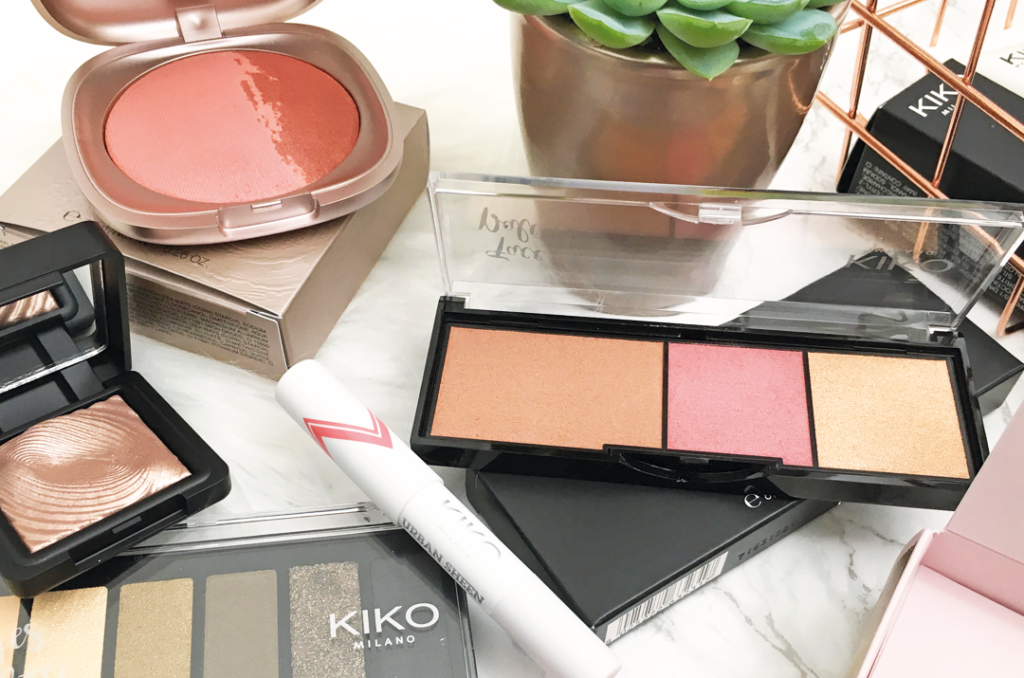 Baked Blush – Coral shades are not normally my first choice but honestly I don't think I ever seen a more beautiful compact so I just had to have it. This is a very pigmented blush, even tapping my brush in lightly and knocking off the excess left me with a lot of colour on my cheeks. I think it's beautiful don't get me wrong but I am a little fearful of going overboard with it. I find the darker shade a little too deep for me but a gentle tap in the lighter coral and I have a radiant glow that latest all day.
Water Eyeshadow – In one word… wow. This eyeshadow is every bit as beautiful as I hoped it would be, the embossed design is truly breath-taking and I was so fearful it would be ruined at the touch but it holds its shape with use. I'm notorious for reaching for palettes over single eyeshadows but this is too beautiful to leave in a draw, the pigmentation is spot on with very little fall down. This shadow completely transformed my eye look. Bright and long-wearing on the eyelids, I'm definitely on the hunt for more.

(Finger swatches without primer) the Welcome to the Jungle Eyeshadow Palette
BB Cream – The shade I picked is a little tan for me, it comes out of the tube as a pale grey with speckles of pigment and as it is blended into the skin the colour transforms to a medium warm tone with a sheer finish. I have never been particularly good at picking my shade online so I'm not too disappointed. I can make it work and will be trying it with lightening drops to see if I can adjust the shade. It did make my skin look healthier and a little more refined upon application but it doesn't provide any courage. I will be playing with this a little more to see how I can make it work for me but if you are after a no-makeup style base this could be a good one.

(Finger swatches without primer) Urban Sheen Lipgloss in Soft Hydrangea and Elegant Charme Face Palette
Face Palette – This was a little deeper in tone than I thought it would be, the shades appeared lighter on the website, however it's still a pretty shade selection, but it may be too deep for very fair skin tones. The bronzer has flecks of glitter but they don't show on the skin, its more of a warm toned shade and looks healthy and glowy when blended on the cheekbones and temples. The blush was a little harder to blend, I felt like I had to work with it a lot more the then baked blush. The highlighter is a beautiful gold that I really love, its not a blinding highlight but I love how it looked on the skin. I think this palette will make a good travel option as it's so compact.
Urban Sheen Lipgloss – I have always been a lover of chubby stick style lip products. This is a sheer toned orange peach with a high gloss finish, the perfect product to throw in your hand bag as it can be applied on the go and is perfectly fuss free. Soft and comfortable on the lips I think I will get a lot of use out of this shade.

(Finger swatches without primer)  BB Cream in Medium, Baked Blush in Coral Bay, Baked Bronzer in Portable Honey and Water Eyeshadow in Champagne
So that was my haul, overall I'm delighted and so impressed with the brand, their new Fall 2.0 collection looks very appealing and I'm making a list as we speak of all the Water Eyeshadow shades I want to purchase. I'm so impressed with Kiko and will definitely be buying from them again.
Some of these products are now even further reduced on the Kiko site so it's worth jumping on if you would like to purchase any. What are your Kiko Favourites?