Is Lush Sleepy what's missing from a good night's sleep?
I've always been a terrible sleeper, anyone who can nod off in under an hour, I consider to have a super power. So when I saw a body lotion from Lush circling the news channels that claimed to be a powerful sleeping aid, I had to put it to the test for myself.

The lotion is a beautiful soft lilac colour with a very fine iridescent shimmer that is almost undetectable. I could smell the intoxicating scent before I even opened it.
The aroma of lavender is definitely there but the rich and sweetness of the Tonka beans gives it so much more dimension, I absolutely adore the scent as it's not just a traditional lavender fragrance but something a lot more complex and warming.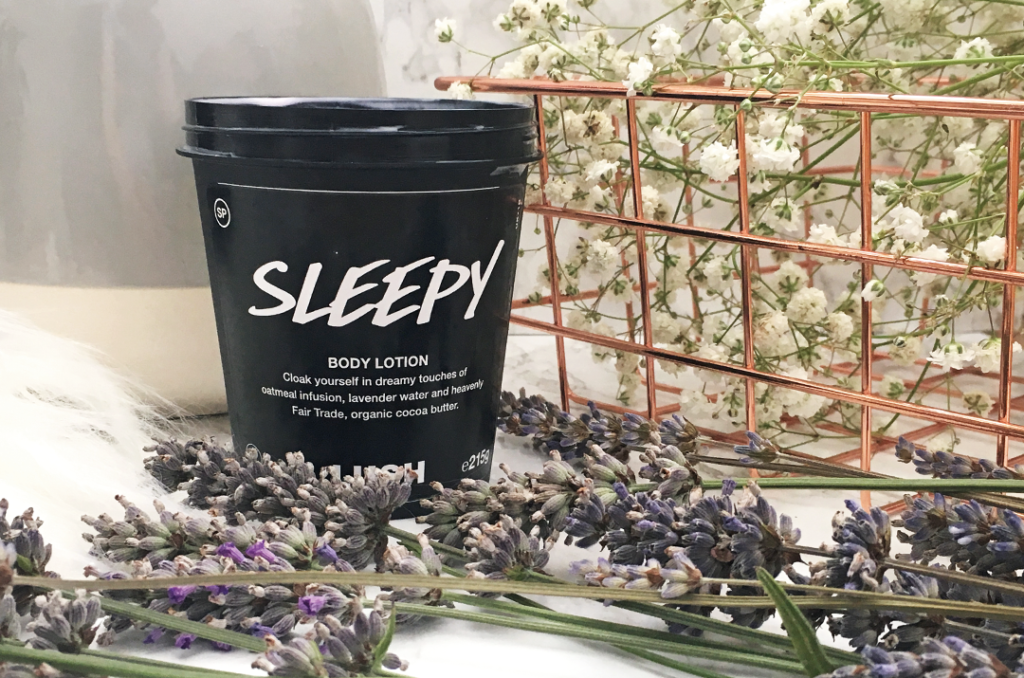 Scent notes as described on the lush website –
Balancing and calming – Lavender oil
Sweet, heady and floral – Ylang Ylang oil
Sweetly Scented – Tonka Absolute
The instruction advise applying this all over your entire body before getting into bed, so I've been keeping this on my bedside to ensure I remember.
I've been a long-time lover of Lush Body lotions, they really agree with my dry skin and although I brought this lotion to be a sleeping aid not a body lotion. My skin felt very hydrated and soft after use. I often experience allergic reactions to heavily fragranced products but I'm pleased to say this didn't aggravate my eczema or cause any redness in my skin.
This is a rich hydrating body lotion and I think part of its success is down to the fact that the scent really lingers for a long time after applying.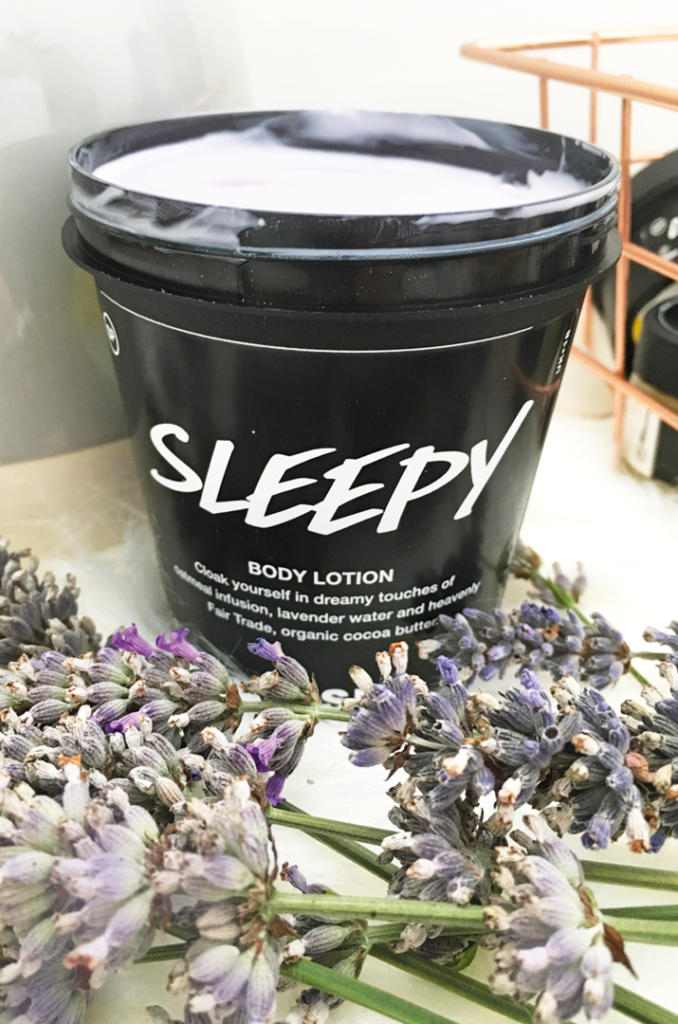 Breathing in the aromas can really help distract and calm the mind and bring comfort. If you really struggle with insomnia or a poor sleeping pattern having a dedicated routine that reminds your brain it's time for bed can be a good way to improve your sleeping pattern. Making this part of my nightly ritual has eased my mind and helped me fall asleep quicker. Associating this scent with the act of sleeping is a powerful way to encourage a consistent bedtime routine.
I find if I'm very stressed or overworked nothing will stop me from not falling asleep, but as time goes on I'm finding ways to invite an better sleep more and improve the quality of my nights at the very least.
I've been a fan of the This Works pillow spray for many years and I think this has a very similar approach, however I love that Sleepy can be applied to the skin and really nourishes as well as soothes.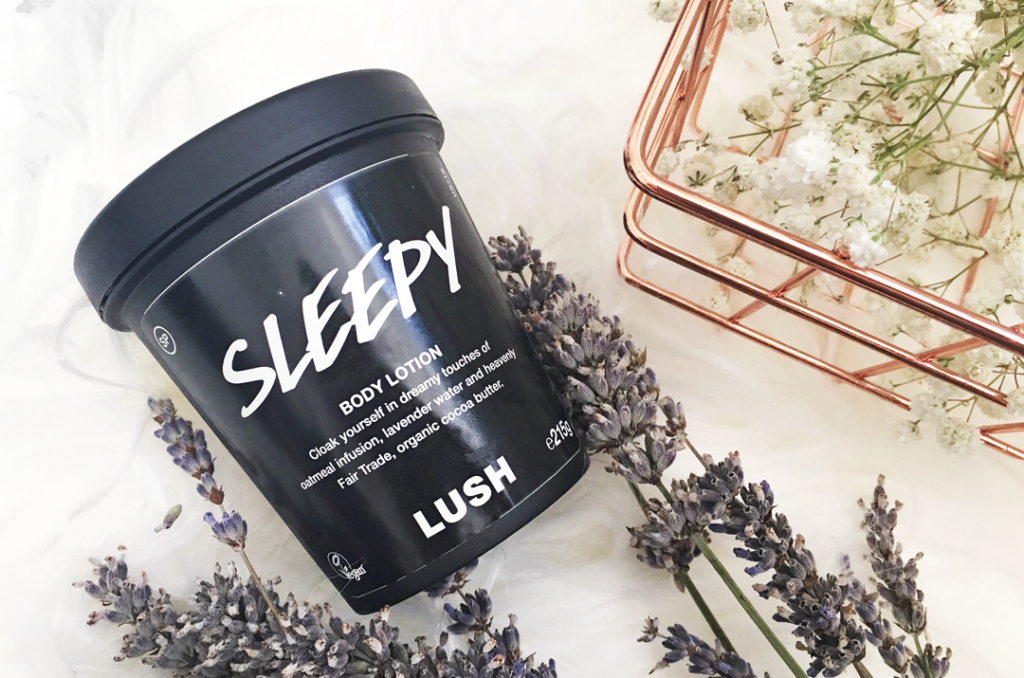 My conclusion is believe the hype, I'm so glad I sprang for the larger tub, for the very reasonable price of £13.95 for 215g. This will last be quite a while as a little goes a long way.
The more I use it the more I hope to gain from it and maybe in time it will become a permanent bedside feature.
Have you tired Lush Sleepy?