My experience with braces at 25
Last October I decided to get braces, it was a decision I didn't make lightly but something I had wanted for a really long time. I was nervous of what people would think and if it was something I could afford but after weighing up all the factors I decided it was the right thing for me. One year on I've finally plucked up the courage to tell you all about it.

Why now, and how
First a bit of backstory, I had two retainers growing up but braces just passed me by. I've always been self-conscious about my teeth, instead of looking people in the eye when I spoke to them I would stare at the ground or hide my mouth with my hands. People thought I was rude really I was just self-conscious. I knew no one cared about my teeth other than myself, but it plagued me every day. I didn't want to smile in photos, I didn't want to laugh in public. I hated my teeth, I hated them.
As soon as braces were an option for me I jumped at the chance, as I'm an adult my only real option was paying to go private. The cost for braces really varies based on the type you get (for reference I have In Ovation C) as does the way you wish to pay for you treatment, you can pay all at once or get finance over 1, 2 or 3 years. If you are unsure if you can afford braces I would try and find an open day like I did at a Orthodontist which normally means a short consultation and a bit more information about cost before you decide to go ahead.
I went to open day at my local orthodontists office last September, they did a basic assessment and explained all the options to me, as I walked in the door, the relief washed over me. They would be fixed soon I told myself, a little bit of extra embarrassment now is nothing compared to a life time of hiding behind your hands.  I chose In Ovation C, they still use wires across the front of your teeth but the ceramic brackets are clear and so more subtle then the traditional metal brackets. The other benefit is that you don't have rubber bands across every tooth so they don't stain as easily. Other kinds of braces such as Invisalign or Lingual braces are much more costly and aren't suitable for everyone.
I knew upon leaving I was going to do it. I wanted this for myself, not just for my health but for my confidence too.
Go Time
My first proper appointment I had tiny elastic bands called spacers wedged up between my top molars to create room. Doesn't sound so bad, honestly it hurt a lot. This was only for a week but I couldn't eat anything other than liquids and the ache and sensitivity were intense. It was a rough week, but it was a start.
When the elastic bands came off the metal jackets went on, these were only on the second from the back molars,  they covered the entire tooth and had a bracket facing outward on each. I didn't find this too bad, they rubbed a bit when I talked but applying dental wax around the area helped, at this stage you still couldn't tell I was having orthodontic treatment.
Tooth Removal
Before I could get my braces fitted I was told I would have to have a tooth removed. I immediately panicked, in fact I'm still not over it. It was a healthy tooth minding its own business, but it drew the short straw and had to go. I was terrified of this fact as I hate needles and dentists to be honest. But I knew it had to go otherwise I could never get the smile I dreamed of. The day came and went, it was uncomfortable, unpleasant and really difficult to eat for a few days. I felt more self-conscious than ever and felt like I had taken a step back. I asked myself repeatedly if I made the right choice, In those moments it didn't feel like I had.
It took a while for the gum to heal and the gap was noticeable when I smiled, I searched and searched for any information on how long it would take to close up, my dentist told me it would be awhile, one year on the space is still visible but much smaller, its only started to close up in the past four months.
Finally it was time to get my brace fitted a month later, it was a long and painful appointment with my moth being tugged and pulled in every direction. In addition to the braces top and bottom I had to have a 'spring' also known as a quad helix fitted (which is why I had to have the metal jackets in the first place) this was a coil of wires that went across the roof of my mouth to push my teeth outward. If you decided to get braces and they tell you need a quad helix fitted I'm sorry in advance. It caused me months of discomfort and pain.
Getting used to things
The first few weeks were really tough for me, the quad helix cut my tongue to ribbons, the braces felt so enormous on my teeth I felt like someone had stuffed my mouth. I couldn't eat, I had what felt like a million ulcers and sleeping was a nightmare as I began grinding my now very sensitive teeth. I was a little worried at how people would react but it's really been a non-issue. Some people ask questions, some people you can see them looking but they never say anything, most people don't care. I can say hand on heart that you will get to the point when you don't even notice them yourself.
After 4 months I had my quad removed, it could of kissed the orthodontist I was so happy, nothing cause me more pain and discomfort then that cheese wire that wrecked the surface of my tongue and caused me daily pain. Everything became a lot easier for me after that and I really settled in to the routine of having braces, from that point on it's been a lot easier.
Things continued with different wires being added, thicker and different shapes etc. For the last two months I've also had elastic bands connecting my bottom and top jaw to try and straighten their position. I've also got a 'knitted' wire anchoring some of my teeth together. Your treatment will really reflect the problems you have, I'm not always certain what is going to happen next but it's always moving in the right direction.
Eating
Forget Skittles, forget popcorn, say goodbye to roasted nuts. The braces diet sucks and is full of resections, I've broken my braces four times, sometimes eating things I shouldn't have been and cracking the bracket off my tooth, and sometimes things would just come loose. Every tightening means a few days of eating soup. For the most past I can eat as normal I just have to avoid anything too chewy, too crunchy and I have to cut everything up into tiny pieces.
Cleaning
You have to brush your teeth after every meal, this can be a real pain, I have a toothbrush in my desk at work and have to hurry home if I eat at a restaurant. I use a pipe cleaner looking brush known as interdental brushes to clean in between the spaces, I stopped flossing because it now takes so long, you really should but I became fed-up with it pretty quickly. If you do decide to floss you can buy a specific kind with a plastic threaded called super floss that makes it a little easier but it's still tedious to work it through every single gap, like threading a needle. I find even after brushing with an electric toothbrush and using mouth wash my mouth still feels unclean. There is just so many more surfaces to get around and it can be a real process to get everything sparkling. My advice would be to book some appointments with a dental hygienist to keep on top of things.
Check ups
I have appointments on average every two months (this changes depending on the braces you have) if you have a break or problem you can usually get an emergency appointment the next day. It feels like a long time between appointments but the time goes really quickly and I notice my teeth moving constantly between the 8 week periods.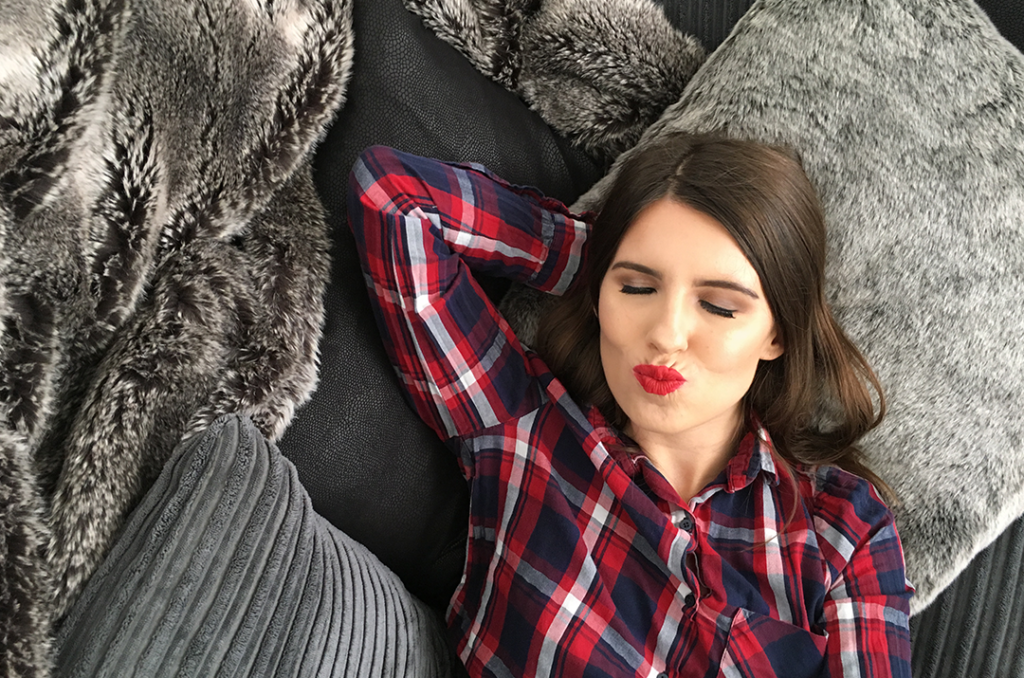 Duration
I don't know how long I will have to have braces for, I was estimated 2 years but it's just a waiting game. Every time I see my teeth move and reposition I feel better about my decision and positive that it was all worth it. Of course I can't wait to have them removed but at this point they really aren't causing me much bother so if you're worried about the pain just know it's temporary and all part of the journey. You will get to the other side and it will be worth it.
I hope this helped if you are considering getting braces, feel free to ask me questions if I've missed anything out. I'm sure I will do another post when they are removed if you are interested. There is so much information to cover and a lot has happened in the past year. As you can see from the photos my teeth are still a way away but I'm getting there and I can't wait to have a beautiful smile.