My first Birchbox | December 2017
I'm so excited to share with you my first every Birchbox. I have had my eye on this beauty subscription for a while and after a bit of a bad day I decided to treat myself and I'm so glad I did.
Birchbox is a traditional subscription service in the sense that the products are selected for you based on an initial survey that you fill in on your preferences. The box costs £10 a month and an additional £2.95 for postage. Once my box shipped it did arrive in 2 working days. Each month you receive 5 products in your box and have the additional option to add on a preselected lifestyle item for an additional cost.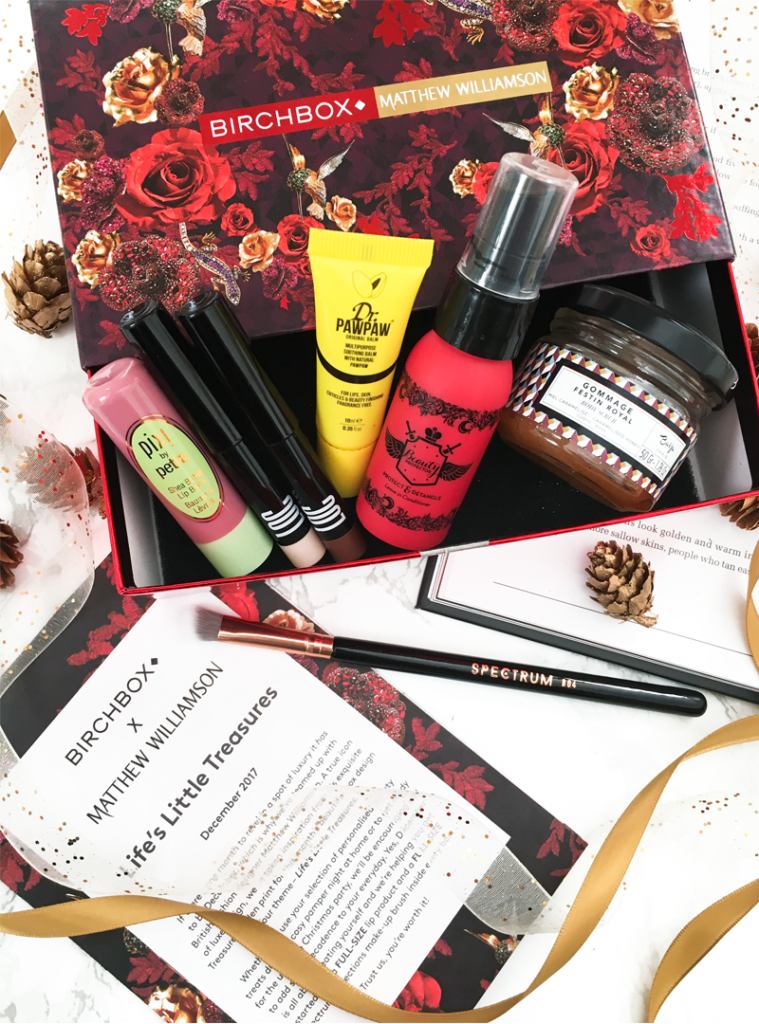 The beautiful box was designed by Matthew Williamson, and it's absolutely stunning, and I must admit is what swayed me to finally sign up to Birchbox. I'm going to have find a home for this box as it's too beautiful to throw away. The box is smaller then I realised but really nice quality and I love how it's a pull out draw as opposed to a lidded box.
This month's box included two full sizes and three sample sizes, as it was my first box I also received a free gift with a promotional code which gave me the two LOC eyeshadow sticks.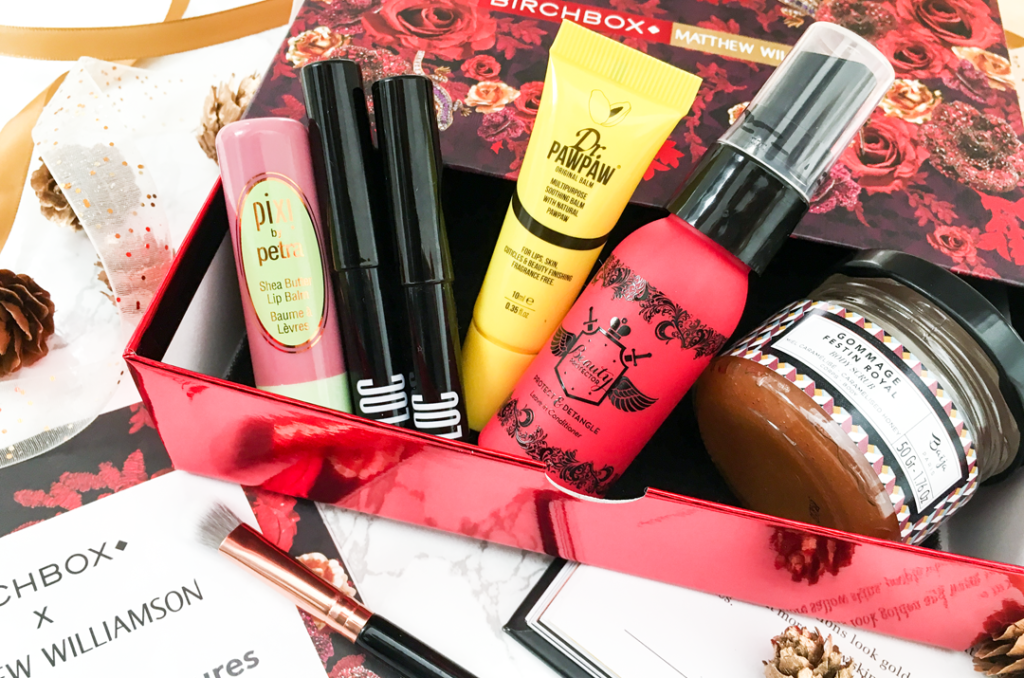 Baija Paris Caramelised Honey Body Scrub | £14.90 60ml
The Baija Caramelised Honey Body Scrub smells absolutely divine, if you like sweet scents, then this is a product for you as it reminds me of crème brulee. As it's a sugar scrub, it has a nice amount of grit to it to really exfoliate the skin and turns almost milky as you rub it in. This is quite a small size for a body product but I imagine I will get at least 2 uses out of this little jar. I haven't used any products by this brand before but they have grabbed my attention for sure.
Spectrum B04 Angled Blender Brush | £4.99 *Fullsize
Spectrum brushes have been on my radar for a while now and I must admit knowing there was a full size brush in this month's box was a major selling point. This is a beautifully soft synthetic brush and I love the copper ferrule of course. It is an angled blending brush which is something a little different for me and I can't wait to give this a try. I have had my eye on their brush sets for a while now so I can't wait to start building a collection of Spectrum Brushes.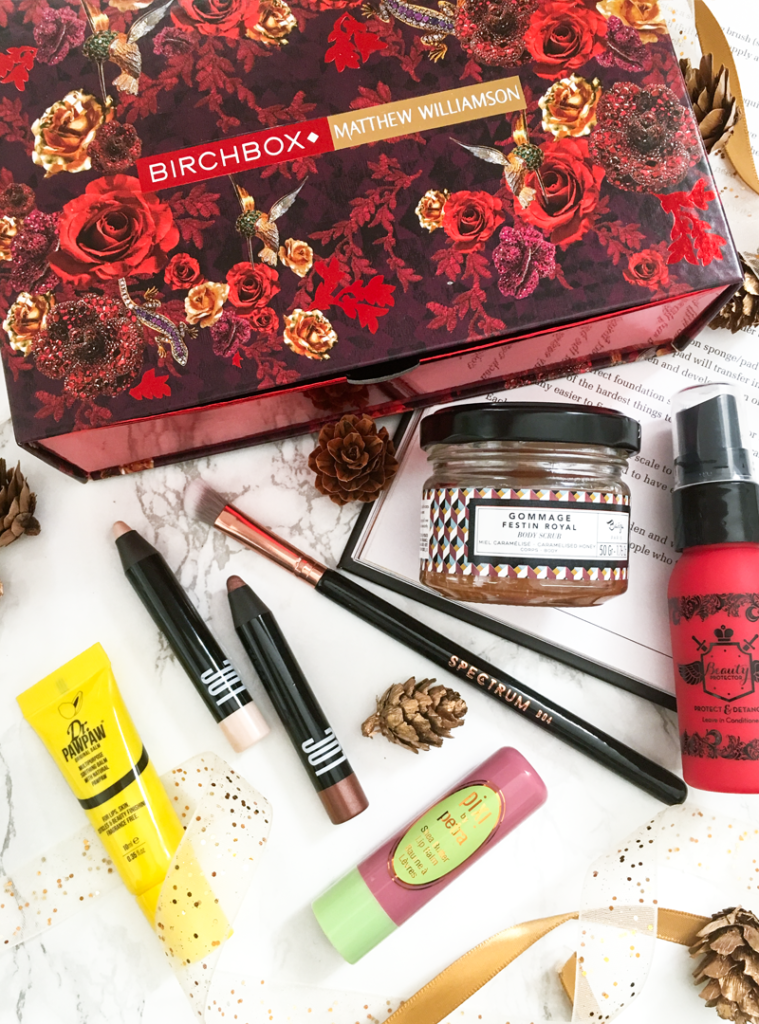 Beauty Protector Protect and Detangle | £21.50 236ml
The Beauty Protector claims to do it all, so I was very excited to try it. It has a sweet, almost vanilla scent and a nice fine mist. I misted this through my damp hair before blow drying and I found my hair dried more quickly and felt lovely and soft and smooth afterwards, so I have really high hopes for this one. It states on the bottle that you can use it every day to detangle and make your hair more manageable so I will be putting it to the test. This is an exclusive product for Birchbox and it has some very favourable reviews so I was very pleased to receive this in my box.
Dr PawPaw Original Clear Balm | £6.95 25ml
I instantly took a liking to the Dr PawPaw balm upon trying it. It's a petroleum based gel that nourishes and sooths dry skin. There isn't any scent unlike the Elizabeth Arden 8 hour cream, so if you have been put off by that before this would make a fab alternative. My lips felt hydrated and comfortable and I didn't experience any skin sensitivity which I often do with lip balms. I think I'm going to be a big fan of this product and I'm really impressed with the generous sample size that came in this months box.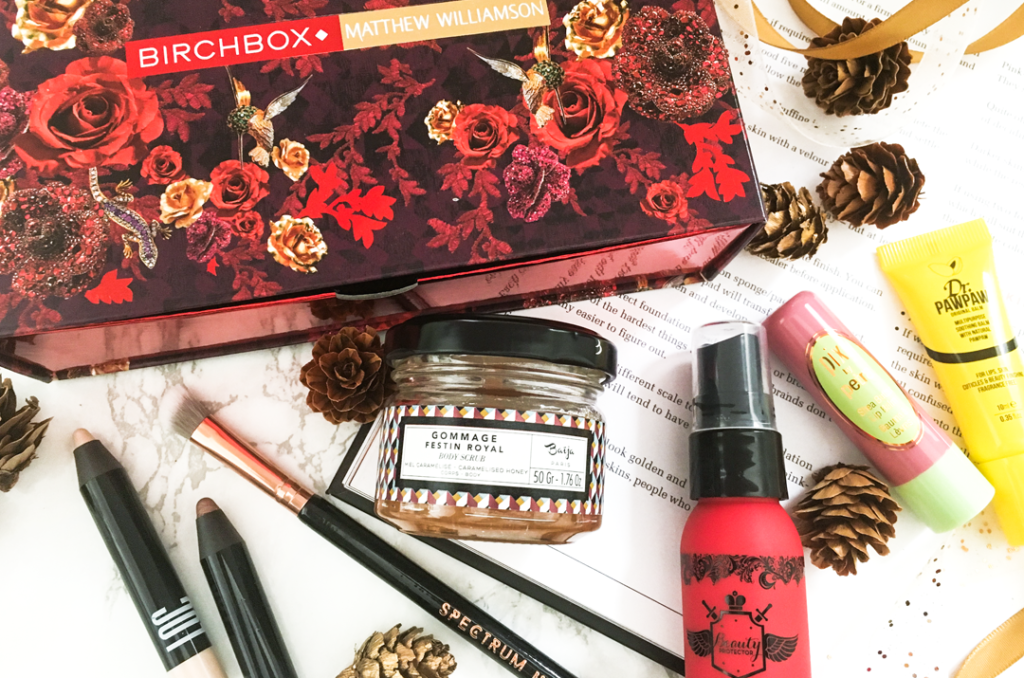 Pixi Lip Balm in Natural Rose |£8 *Fullsize
I knew I would be receiving the Pixi lip Balm in Natural Rose as I was able to pick between this and an LOC red lipstick. I love red lipstick but don't wear it very often so I felt I would get a lot more use of the Pixi Lip balm and this time of year I definitely favour more hydrating lip products. This is a really beautiful rosy shade and as it's a lip balm provides more of a sheer colour on the lips. I love the subtle rosy tint it leaves on my lips, I think this would make a great on the go lip option as its comfortable to wear and provides some hydration.
LOC One & Done shadow Sticks | £8 *Fullsizes
The LOC eyeshadow stick duo is a free gift if you are a first time subscriber of Brichbox at the moment. I was very pleased to get this little duo as a nice bonus and a good opportunity to try the brand. The shades are lovely, one in a champagne shade called; Out Of Your Shell and the other a bronze shade called Empress Me. Both shades look right up my street and a great option to throw on if I don't want to do a full eye look, or alternatively they could make great based products. I'm really looking forward to trying these.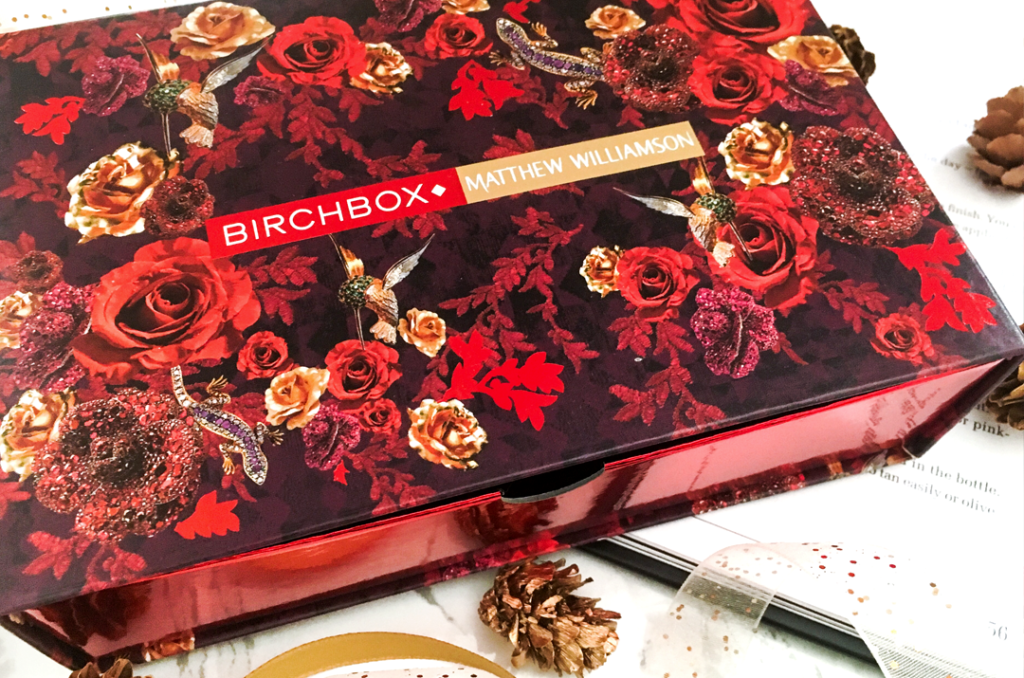 As this months box contained two full sized products I think it worked out to be an amazing deal. I think the brands included and sizes of the products are great value and a really balanced selection. I love how you get to pick one of your items out of a choice of two, to get a bit of choice with your box but still have the pleasure of a few surprises too. I'm going to continue my subscription to Birchbox and I'm excited to receive January's box. Have you subscribed to Birchbox before?